Lubricant & Grease
Analytical Services
Optimal performance of machinery involves the need for accurate monitoring and analysis of lubricant oils for contamination and viscosity. Our testing capabilities provide you precise indicators to schedule maintenance, while also keeping alert for warning signals that indicate machine failure.
With stringent SOPs in place developed and refined over a decade of experience in sampling and analysis, as well as excellent HSE practices and performance, our laboratory has achieved ISO 17025:2017 and ILAC-MRA accreditation to meet all your testing and analysis needs.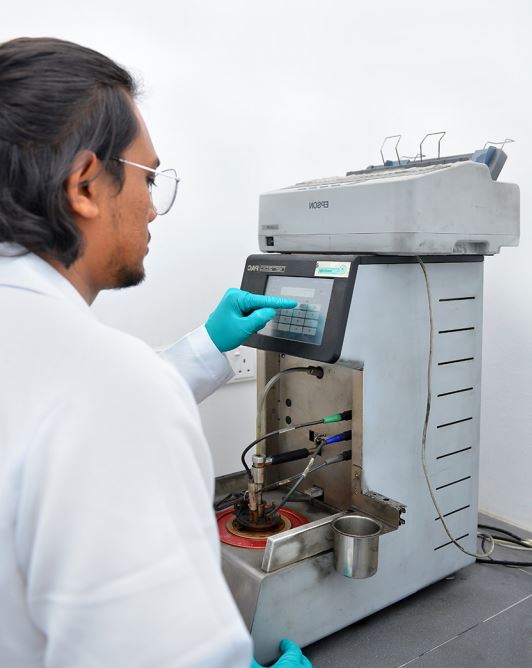 Full range  products test of automotive lubrication oil (Gasoline Engine, Diesel Engine)
Full range testing for industrial lubrication oil (Hydraulic, Turbine, Compressor, etc.)
Guidelines based on ASTM D6224
Online conditioning base monitoring and reporting.
We provide a wide range of analytical services packages for different type of oils namely Industrial, Compressor Oil, Turbine Oil, Engine Oil & Grease. 
To download the packages, kindly fill in your details below. The download link will be sent to your registered email address:
We also cater to clients requirement. Contact us for more details.